Surprise Boyfriend with Pregnancy – 12 loving ideas
You want to surprise your boyfriend with the pregnancy and are looking for ideas? We have thought about it and want to present you 12 lovely ways, how you tell your partner that you are pregnant and he becomes a dad.
 03.08.2022 } 4 min  Boyfriend, Surprise, Pregnancy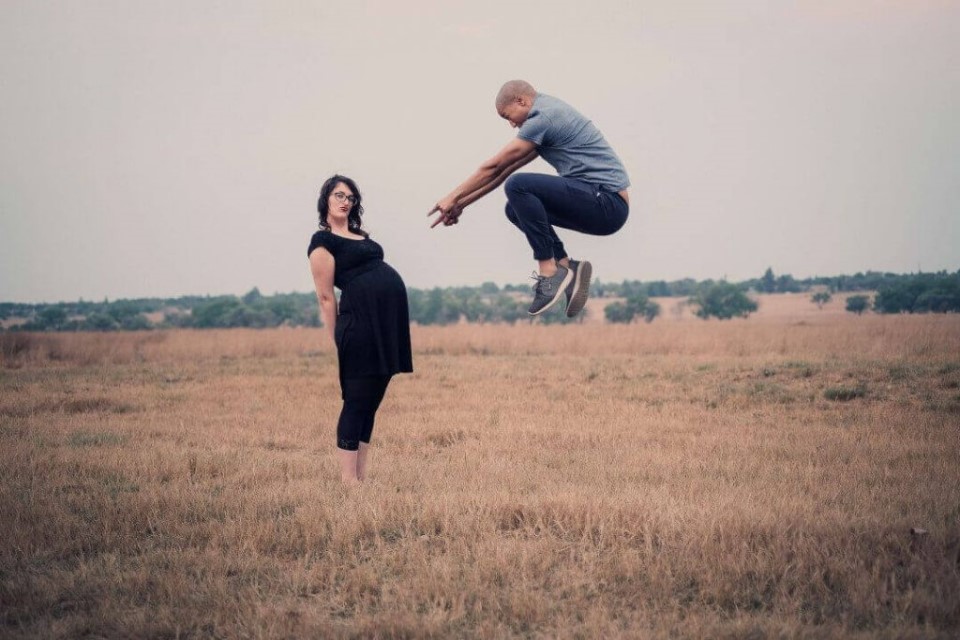 Surprise boyfriend with pregnancy – introduction
You've been trying for a while and now the time has finally come – you're pregnant. And your boyfriend doesn't know about it yet. Then take the opportunity and think of a nice surprise for your partner to show him that you are pregnant.
Of course, he will also be happy if you just tell him that he will soon be a dad. But a small loving gesture is always well received. With this, you also show that you have thought about it and how much you are looking forward to announcing to him that you are pregnant.
Pregnancy, and not just the first one, is a really big deal after all. You are bringing new life into the world and you are ready to dedicate your life to the child. There are many ways to surprise your boyfriend, but pregnancy itself is definitely the biggest.
Announce the pregnancy to your partner – 12 ideas
Below you will find the ideas and brief explanations of the surprises.
The ultrasound image
Of course, this assumes that you go alone to the first ultrasound examination. If you have the picture ready, you can put it in his wallet, under his pillow or simply serve it as a dessert.
If you want to go to the first ultrasound together with him, you can of course take a symbolic ultrasound picture. Just any will do. It will be replaced after the first examination and is only symbolic.
Dad things
There are many nice dad gifts that should show him that you are pregnant.
How about a mug or a shirt. If it says "best dad in the world." your boyfriend should quickly realize what's going on.
Just give him the mug for breakfast. Or put the shirt out for him to wear in the morning.
Also nice is a dad passport or socks.
Baby things
Instead of daddy things, there are of course baby things.
Show him little shoes and ask him how he likes them.
A romper suit with a nice inscription or a pacifier also works.
Put everything in a box and write on it: "If you love me as much as I love you and want to go on an adventure, open me."
Trinity together
Just set the table for three people. Put baby porridge next to the third smaller plate. And when he asks if anyone else is coming for dinner, tell him they're already there.
Or have him reserve a table for three. If he asks you in the restaurant who else is coming, you also say that there are already three of you. Then you can celebrate with a delicious meal.
You can also get three tickets for an event or a vacation. Of course, only symbolically. And then you ask, do you think that's something for the three of us?
Message from the baby
How about writing a little message from the baby to the dad-to-be.
It can be a card or just a short letter.
"Daddy, why is it raining? And where did the holes in the cheese come from anyway? I look forward to you teaching me all this in a few years. But first, I'm looking forward to meeting you in person in nine months.
Your baby."
Dad should then quickly realize that you're pregnant.
The baby bump
Why don't you put a balloon or pillow under your clothes when your boyfriend comes home. And then see how he reacts. If he doesn't notice, take his hand at some point and put it on your pregnant belly. At the latest now he will know too.
The classic – positive pregnancy test.
A classic way to surprise your boyfriend with the pregnancy. You can just put the positive test on the table, of course. Or place it in the bathroom next to his toothbrush.
But you can also send your sweetheart a photo of you and cleverly place the test in the picture. Or ask him to read the "clinical thermometer". Or instead of a fork or a pen, you can simply hand him the pregnancy test on occasion.
Send or play him a song
How about sending your boyfriend a song about pregnancy. See if he knows what is meant. The song can of course include baby, pregnant or daddy.
Alternatively, you can send him a whole playlist called "Daddy" or "Baby" right away.
Itty-bitty
You can stick an apple seed to the mirror or put it in a box. Add a little message: "This is the current size of our offspring." A grain of rice also works.
Baby on board
I think everyone knows the Baby on Board sticker. If it suddenly sticks on the car, your boyfriend should probably quickly realize that you are pregnant.
Refill surprise egg
If he likes sweet things then put him a prepared surprise egg. Tell him you are sure that there will be something really great in the egg. In the egg is then a small message or the picture of the ultrasound inside.
Alternatively the homemade fortune cookie
To do this, simply bake a fortune cookie and put it with his lunch. The note could then say, "You're going to be a daddy."
Surprise boyfriend with pregnancy – Conclusion
These were our ideas to announce pregnancy to your boyfriend. Of course, this moment is very personal. So there is no perfect off-the-shelf solution. The important thing is that after the announcement that he becomes a dad, you also spend some time together. That way you can enjoy and savor the moment together.
We hope you were able to pick up a few ideas. We are constantly expanding our list and look forward to seeing you again.
More Surprises
Your content goes h
inline or in th
also style every a
Design setting
text in the modu